A Safer Halloween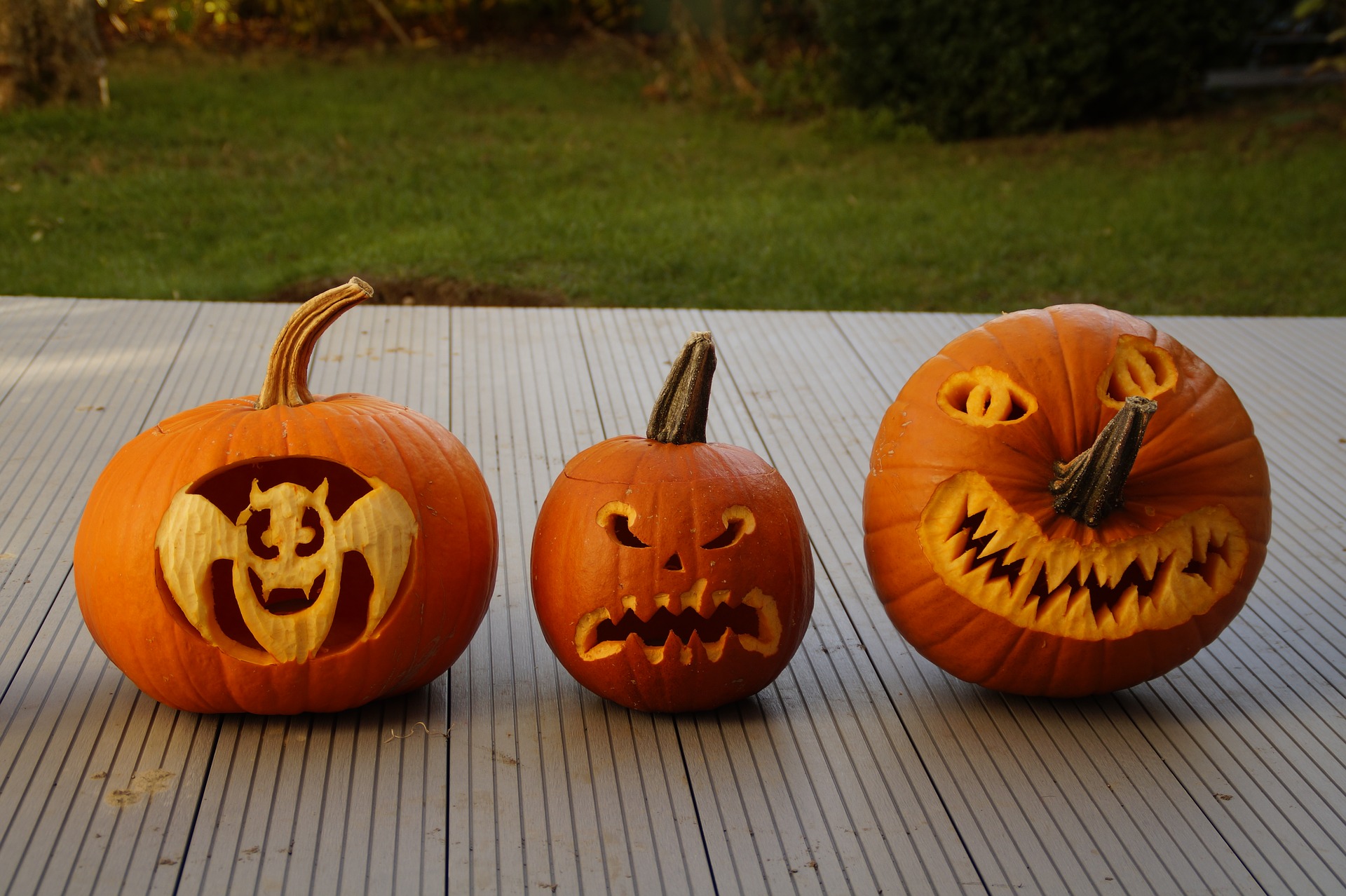 Parents, Halloween is on its way. That means costumes, costume parties, corn mazes, pumpkin carving, haunted houses, and a whole lot more will become part of your to-do list. You probably fondly remember all the fun Halloween activities you enjoyed as a kid, and want your kids to experience those same feelings. With all of the fun and festivities, however, Halloween can be a spooky day filled with dangerous drivers, potentially hazardous treats and potential harmful situations for kids.
The last thing you want to see on Halloween is your child, or any child, fall victim to an occurrence that can easily be averted. A bit of research can truly be the difference between spending the end of this festive night happily with your kids or in unplanned turmoil.
Murky Motorists
Halloween falls during the waning period of October, which ranks as the second most dangerous month for fatal car accidents. Halloween contributes to that number in many ways, but the biggest reasons are the potential for DWI incidents and noticeably high traffic in neighborhoods.
To make sure your child is easily seen and safe, always consider traffic when deciding on your child's costume. Here are a few things to consider when planning what your child will wear:
Opt for face paint rather than masks, which tend to obscure vision and make breathing difficult.
Use reflective tape on bags and have your child carry glow sticks or a flashlight.
Make sure they wear a well-fitting costume that doesn't drag behind.
Make sure they wear sturdy shoes that will be comfortable for walking.
Cloaked Candy
Potentially dangerous candy given to kids is the stuff of genuine nightmare for all parents. No one wants to believe candy givers bear ill will, but it's not always malice that can lead to bad treats. Food allergies, choking hazards and bacteria are some things that you or treaters might not account for on this night. In order to ward off any potential issues, try the following:
Share a family meal before going out so your child doesn't eat along the way.
Conduct a full check of candy when you get home.
Beware of any treats that aren't commercially wrapped or look like they've been tampered with.
Doorway Demise
Not only should you prepare for your child's safety, you should also keep in mind the many kids who will likely approach your door. Always consider that most trick-or-treaters are out in the dark and aren't familiar with your yard or walkways.
Regardless of the them on your porch or doorway, it's important to make sure it's properly lighted (even if the lighting is eerie). Children need to be able to see steps, garden beds, chairs, and the like. Account for these ideas when getting ready for trick-or-treaters:
Make sure the footing is secure and stairs are visible.
Any railings should be reliable and unmoving for stairs or pathways.
Try parking household vehicles in the driveway or garage.
Perilous Pumpkins
Halloween and pumpkin carving always go hand in hand. Pumpkin carving is both a creative way to spend time with others and a way to add home artful pieces to your home for this holiday. Still, when it comes to kids, the use of knives and other sharp tools aren't always the best option.
Even without the use of knives and scraping tools, pumpkin decorating can be just as creative and artful. And what is a pumpkin but just an empty canvas for an inventive mind? Paint, glitter, lace, and even junk can all be used to turn an ordinary gourd into a centerpiece for your family and visitors to admire.
Keep Halloween fun and safe by paying close attention to your kid's costume, checking their candy, making sure your doorstep and yard is well-lit, and that you keep sharp objects away from the littlest ones when pumpkin carving. All of these extra steps add up to peace of mind for you, and an especially festive night for your child.
Happy Halloween!
---